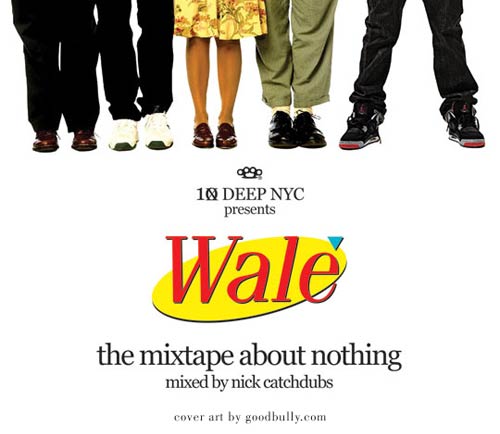 Well, im down in the DMV (DC Maryland Virginia), but im gonna miss the 'Mixtape about Nothing' release. Cuz i got a job. fuck that. its fairly shitty. But, that doesnt make the mixtape any less sweet. Grab it up!
Wale - The Mixtape About Nothing
Thats the full thing in one mp3. For some reason
elitaste.com
got rid of the split tracks link. Check there for split tracks, or if they dont put them up soon, ill up a couple of the best tracks.
Peace
EDIT - i got the links for the seperate tracks
Wale - The Mixtape About Nothing (Tracks 1-10 Zipped)


Wale - The Mixtape About Nothing (tracks 11-19 Zipped)
Rock it